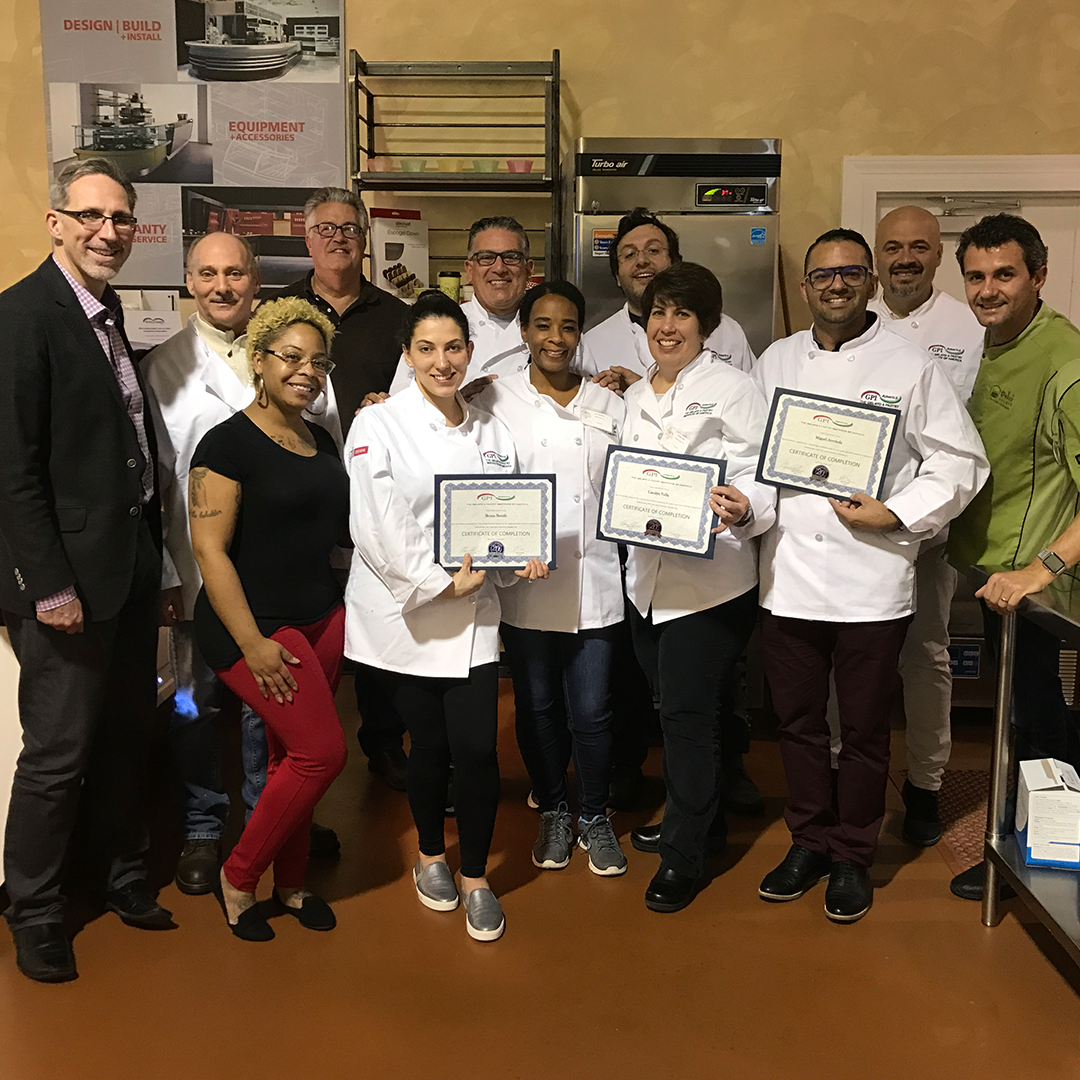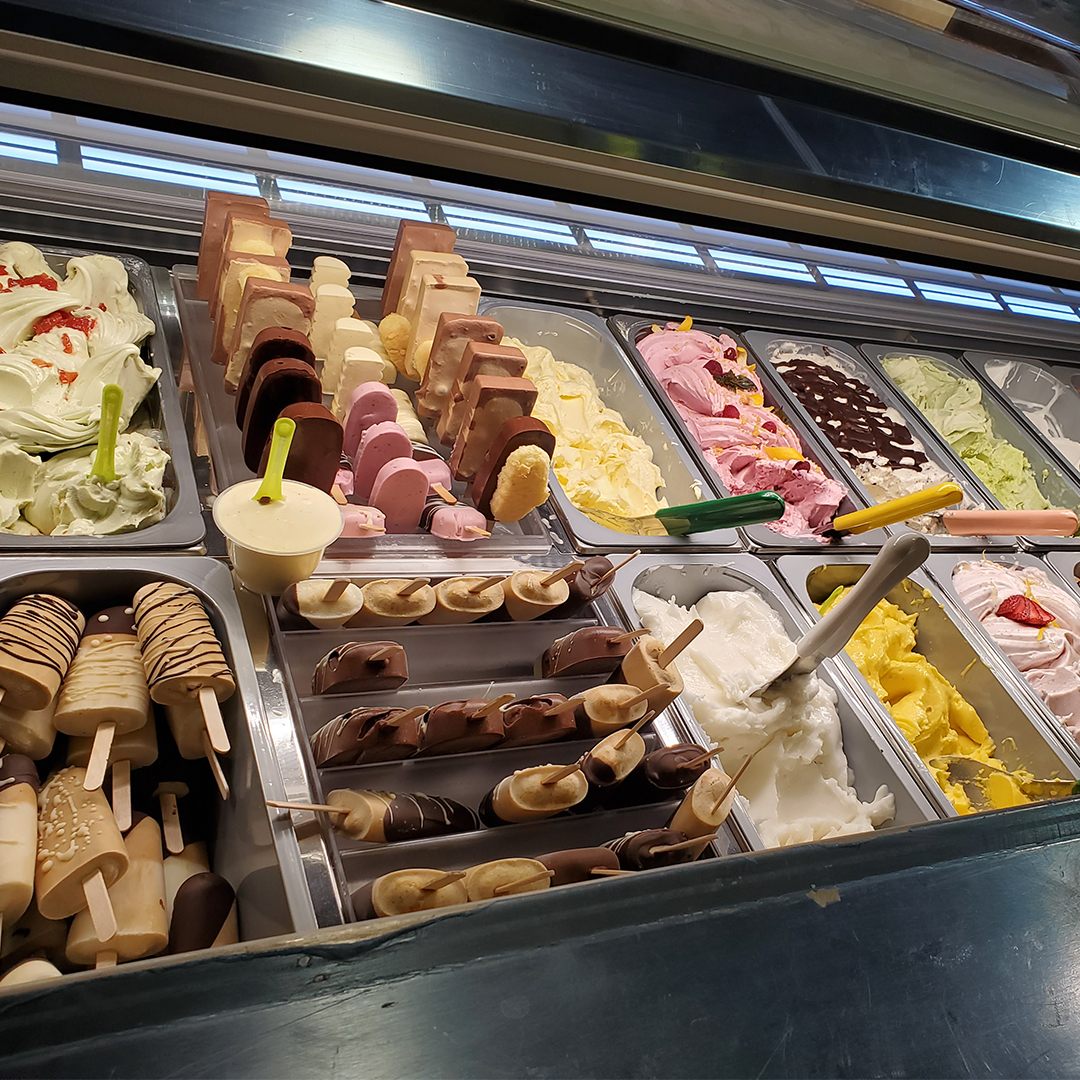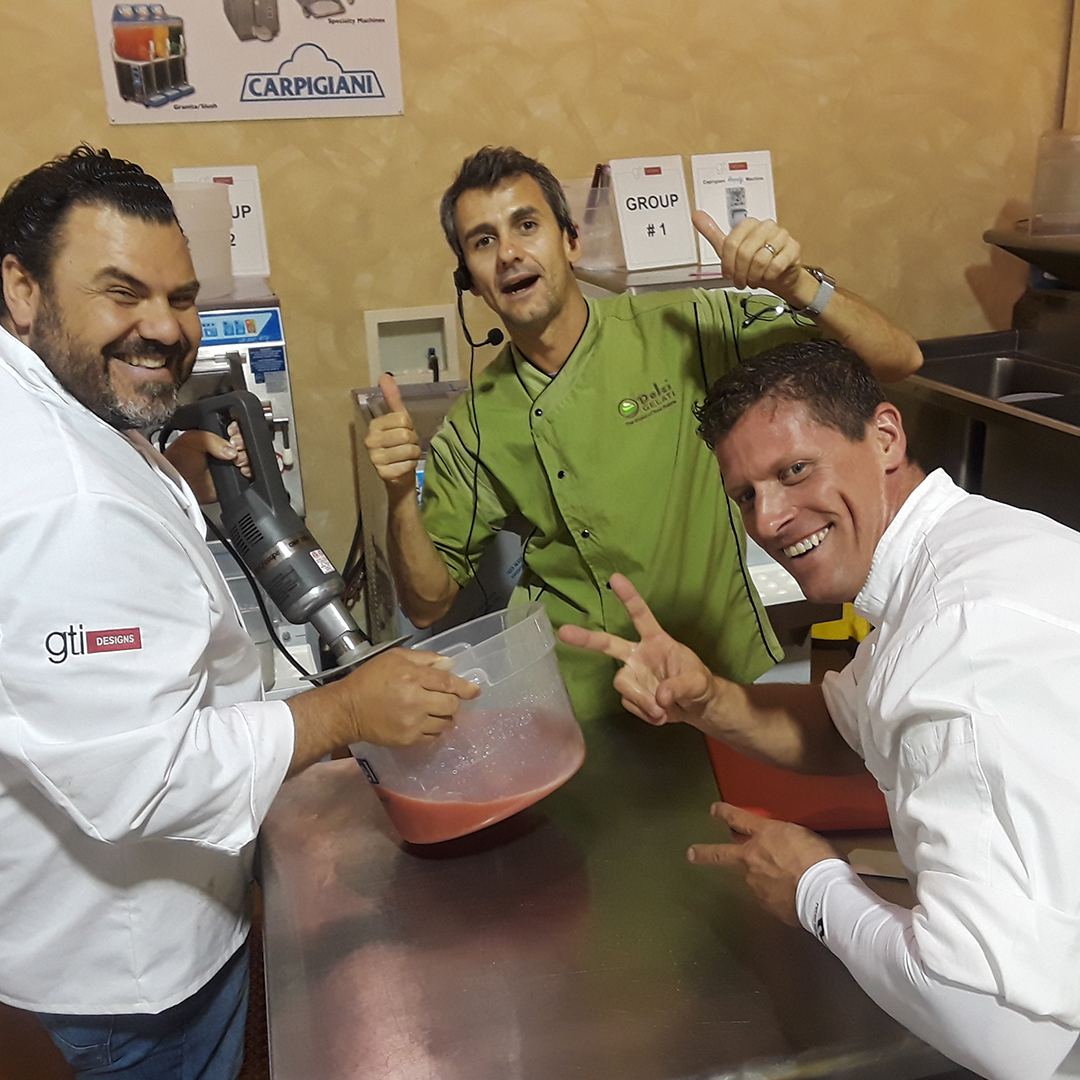 Learn From the Pros:
Making Gelato and Designing Your Business
Course Dates: September 11th-13th | November 13th-15th
Course Fee: $750 per person
Location: 35 Trade Zone Court, Ronkonkoma, NY 11779
Course Fee Includes:  Catered lunch (three days) and post-class dinner (two days).   Discount code for the nearby Hilton Garden Inn.  Complimentary Uber service from/to ISP Airport or Ronkonkoma Train Station.  Complimentary Uber service to/from facility every day.  (Plus, A LOT of Gelato!)
Have you always dreamed of owning your own Gelateria?
Do you already own a business, shop, or store and want to add a sweet addition to to the menu?
Perhaps you just love Gelato (we understand, we love it too!) and have always wanted to learn how to make it, just like an Italian maestro.
Here is your chance to learn from the pros.
This on-site, three-day course will give you hands on experience in the Gelato business.  Teaching you the best practices for churning out Gelato, and a profit!

Day 1:  Designing and Marketing Your Gelato Business
Course Instructor: Andrew Seabury - President & CEO of GTI Designs
Learn the step-by-step process you need to take when designing a store
What questions you need to ask that will save you time, effort and money
Define your business concept and turn it into a successful store
Find the right location for your concept
The importance of traffic, parking and signage
Onsite vs. Offsite production and how this will affect the "back of the house"
Equip your store with the most effective and efficient equipment
Do you have adequate room for employees to perform their job
What type of seating arrangement is right for you and your menu
How To: Market your store to increase sales and reduce cost.
We will show you firsthand, with real store examples as to: what works, what doesn't work, and why
How to add value to your product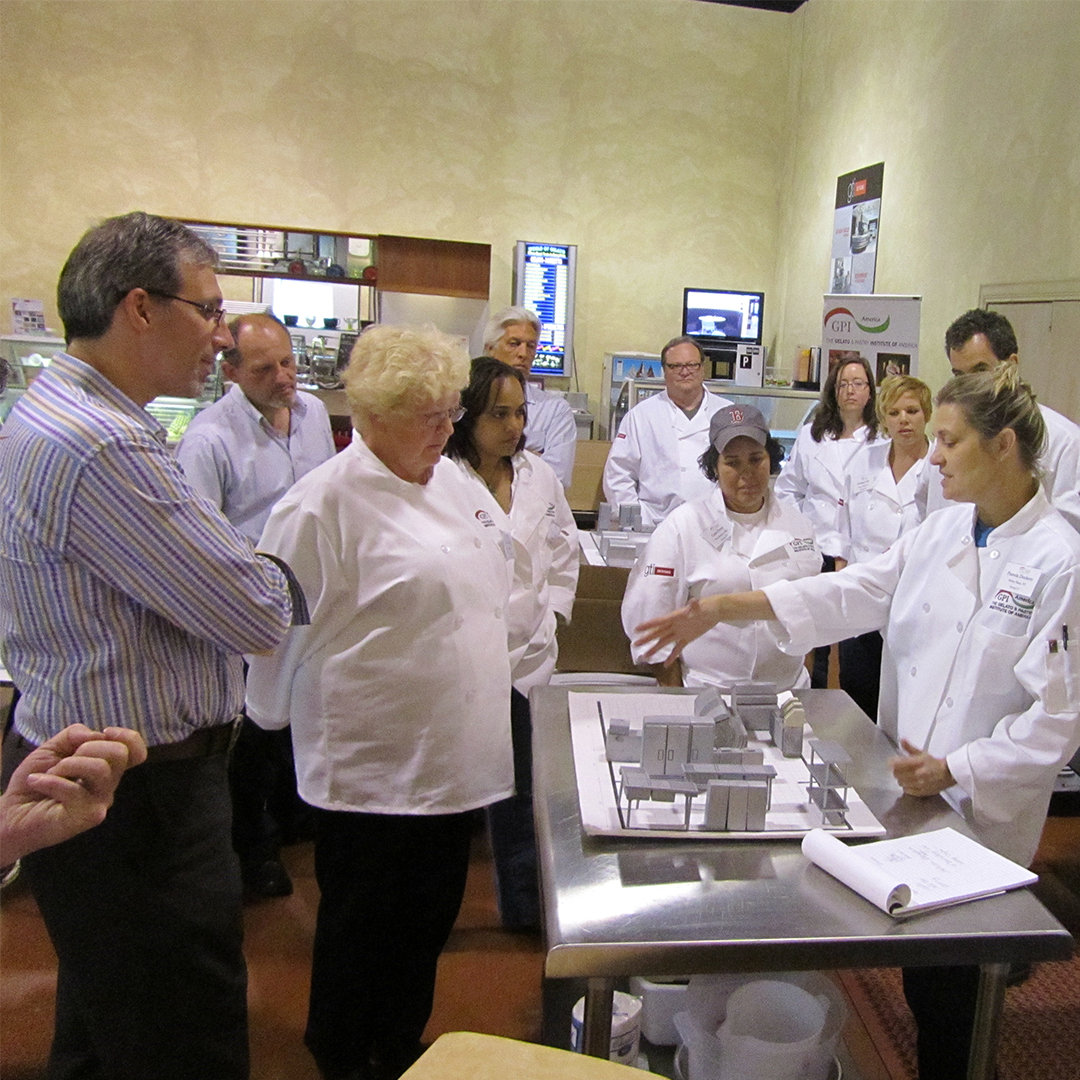 Day 2 & 3:  Make Gelato Like a Maestro!
Course Instructor: Gianluigi Dellaccio - Gelato Ambassador to the U.S
Learn a brief history and description of how gelato was created
The difference between gelato and ice cream. How do they compare?
Make Gelato from scratch or by using a prepackaged base, stabilizer
How do fresh ingredients and products affect your gelato's taste, texture and appeal
What is the physical composition of gelato and product ratio
Which ratios keep your gelato smooth and creamy and far from crystallization
What are the different types of pasteurizing processes, and which is right for you
Use some of the Maestros famous recipes
Create your own recipes and flavors
The production of specialty items like Popsicles, tartufo and semifreddo cake, and the art of decorating such items
Watch and learn, as the Maestro shows you his techniques on sculpting, designing and decorating gelato like they do in Italy
Choose from a wide variety of pastes, bases and purees, from Italy's most famous Gelato Ingredient Suppliers